Take the exit HEIDENHEIM coming from the highway A7 Würzburg-Ulm and drive in direction
Heidenheim.

At the crossroad Heidenheim -Aalen you drive on the B19 towards Aalen / Schnaitheim.

In Schnaitheim turn left at the second crossroad (on the right side there is a restaurant called Lamm) und
and drive towards the railway station.

At the railway station turn right and follow the street till Fa. Ludwig.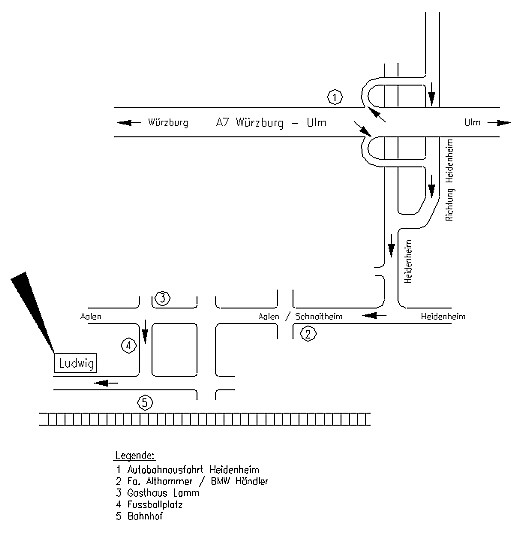 Sketch is out of scale !